by Mollie
Zoie has been really into drawing lately and this was her first ever "people" drawing.
This is mommy & Zoie... I'm a proud mama.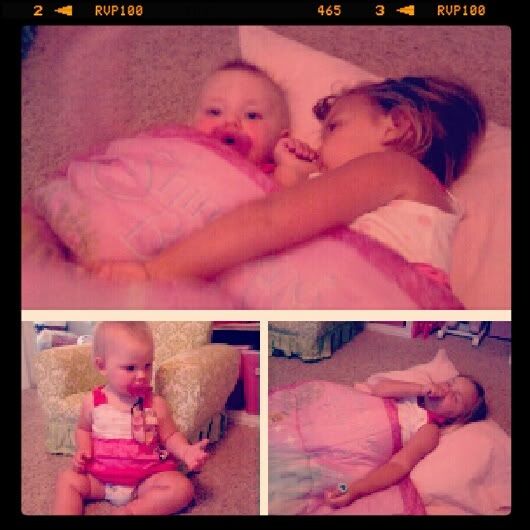 Zoie got out her princess sleeping bag and wanted to have a "camp out." She and Pennie layed on the floor and pretended to sleep (weird kids). I actually let Zoie sleep on the floor that night but it only lasted about 10 minutes before she wanted back in her bed. :)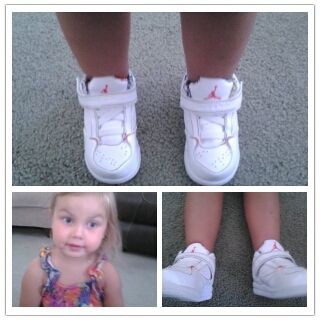 Ronnie (my husband) is a basketball coach and really into playing. He plays about 5 times a week and loves the sport. When I found these Air Jordans at Nordstrom Rack I HAD to get them for our girl, only problem is they were 1/2 size too small... but we still got a picture!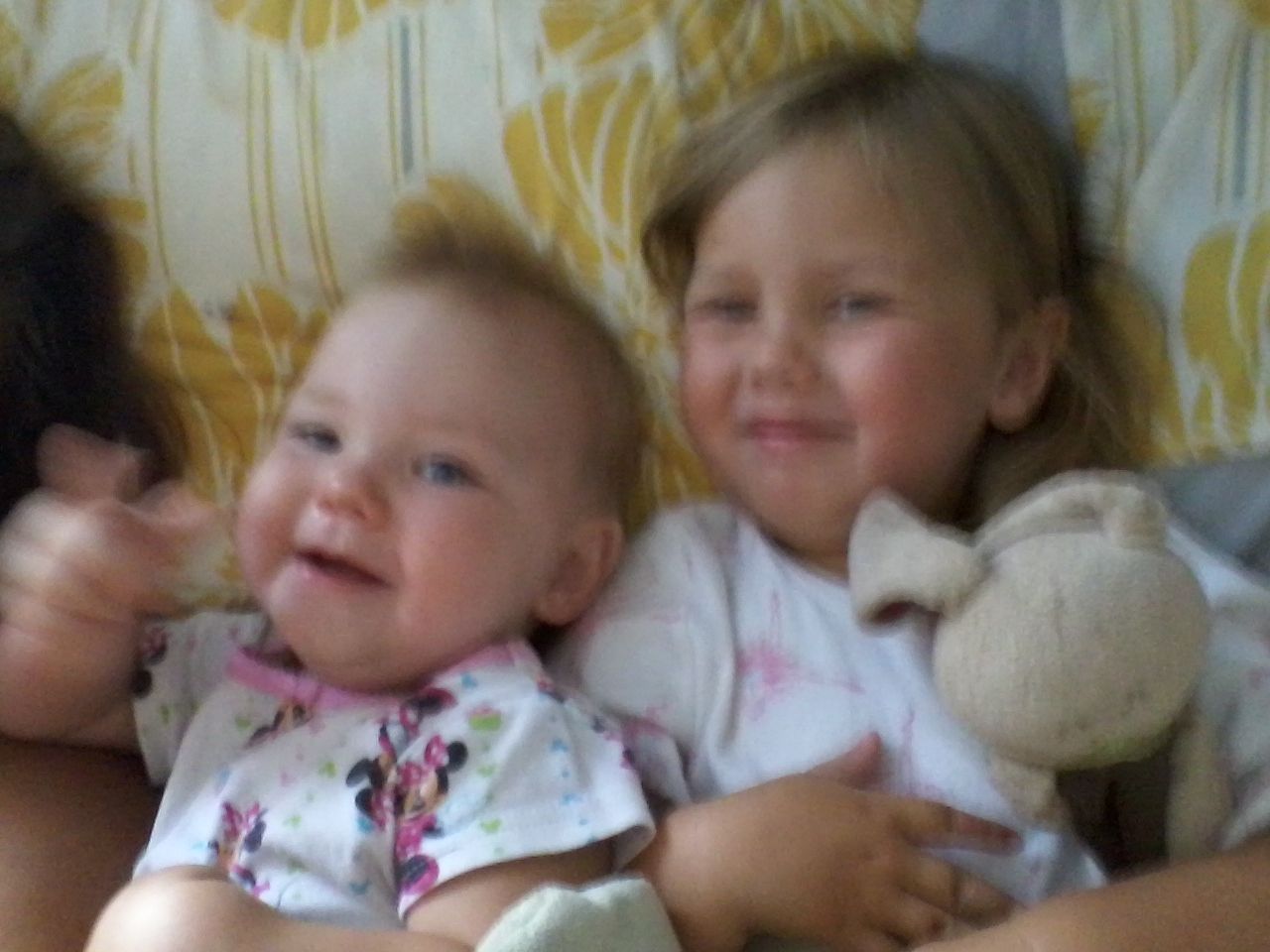 Kind of blurry but morning sister snuggles are the best...
Have a great weekend!