by Mollie
I have been GLUED to
Pinteres
t lately... Sometimes I'm really into it and other times I'm overwhelmed by it.
I was tired to pinning things that I was never going to do ( I feel like I hear this story a lot in the blog world right?!?) So I created a board
Making THIS Month
where I pin idea that I feel I can actually accomplish this month. Then for a sense of accomplishment I created
Done and IN MY HOUSE
for things I actually followed through with.
One of the projects I did was a combo of this:
to Create THIS: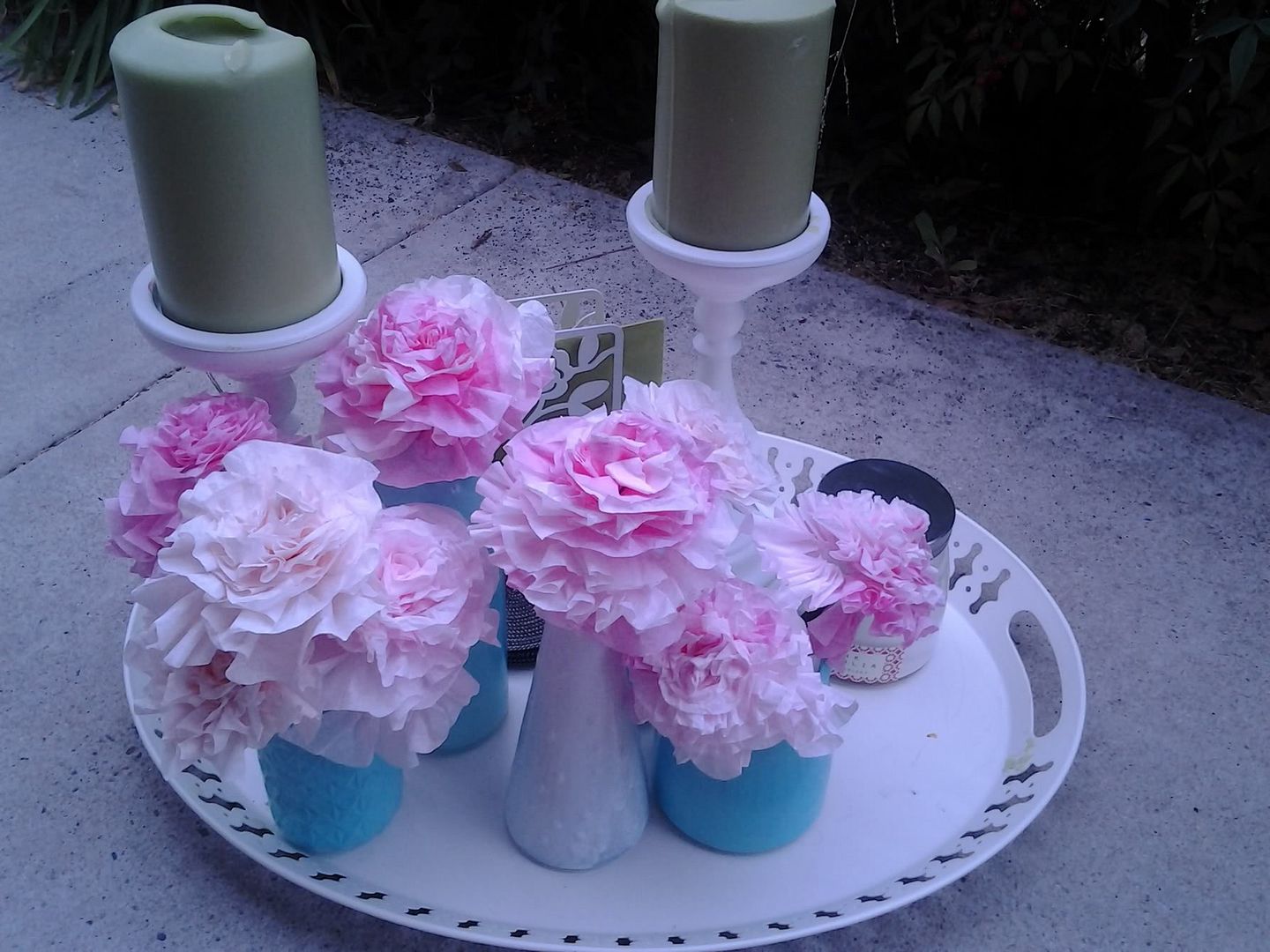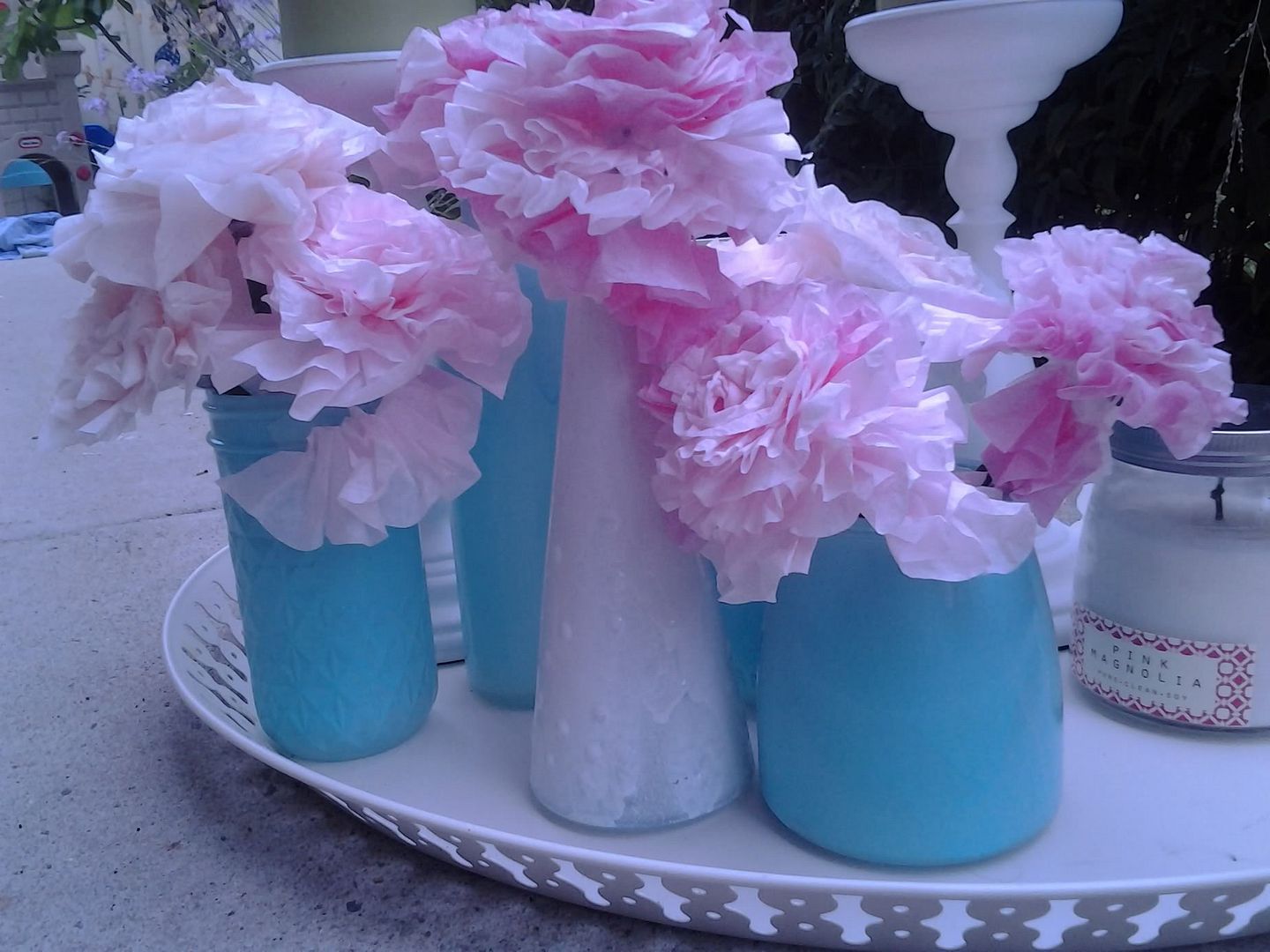 I spray painted all of the bottles I had lying around instead of putting paint inside but I wish I hadn't. I was a little impatient and you can see streaks on the sides of the bottles in some areas... Oh well, live and learn right?
It still brings a smile to my face when we sit down for our meals...
What has been "pinspiring" you lately?